RedLine Athletics Announces Special Rates and Group Training for TVPW
Over the past year, Temecula Valley Pop Warner has built a strong partnership with RedLine Athletics. If you've been to TVPW speed and conditioning clinics, you've probably seen their team in action working with our youth athletes. If you're not familiar with RedLine Athletics, please allow us to provide a brief introduction.
Who is Redline Athletics?
Well, according to their website: RedLine Youth Athletic Training Centers are developed to help young athletes ages 8-18 become stronger, faster and more powerful. Our Sports Performance Specialists (SPS's), combine their passion and knowledge to mentor young athletes through custom designed, sport-specific training programs that will help them achieve their goals and maximize their potential, while making them all around better athletes.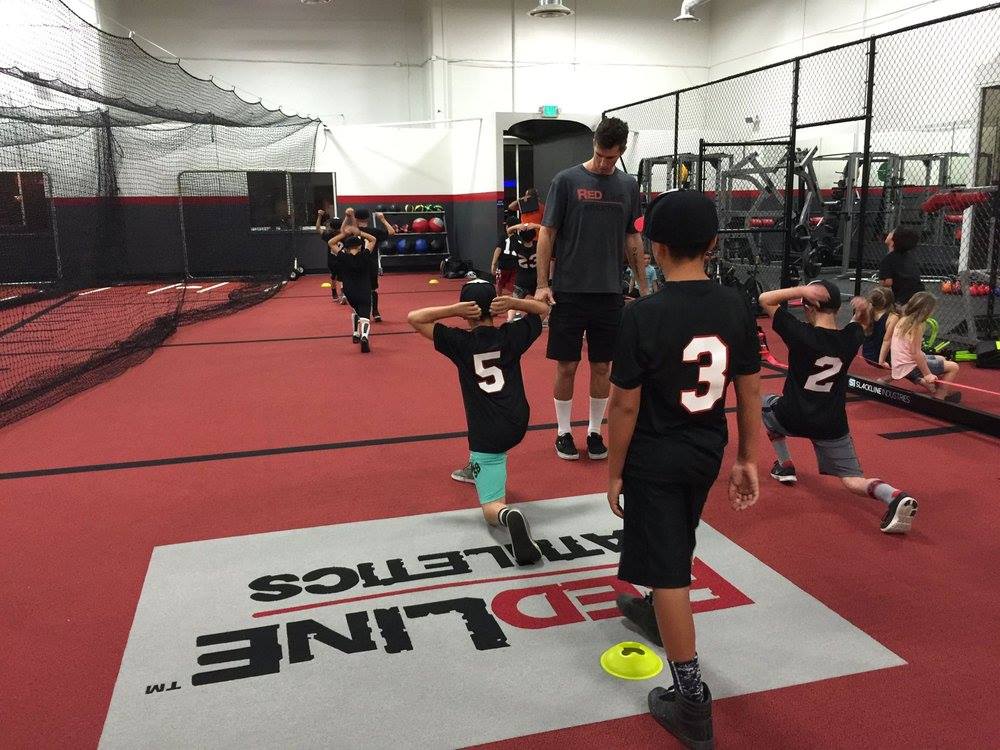 That's a good description of who they are. However, I think it's necessary to expand upon this from our experience of working with RedLine. On a more personal level, RedLine has a great staff. These trainers do what they do because they love what they do - they are truly passionate about training youth athletes. Their program and personal touch provides the facilities and communication to get the most out of their student athletes. They treat kids with respect and take the time to get to know them. I am always impressed with how well they know TVPW athletes on a first name basis. The bottom line is that they hire good people who know how to train and truly care about their students.
Youth Athletic Training Done Right
RedLine takes the time to volunteer and support the TVPW community. When it comes to training your kids, they offer a variety of programs from fitness to sports specific training. As we get close to the start of the football season, RedLine has extended special rates and group training opportunities for TVPW.
Try a Week for Free - if you're new to RedLine they are offering a free week of training, no strings attached. Click here for details.
Monthly Membership (Unlimited Semi-Private Training)
Redline Athletics is a youth sports and agility training center here in Temecula. Redline strives to improve their member athlete's Speed, Power, and Core through the following training options:
Speed & Agility Training
Strength & Conditioning Workouts
Skill Development Work across all sports
Injury Prevention and Nutritional tips
No Long-Term Commitment or Initiation Fees Required
Included in this rate is unlimited semi-private training from Monday-Saturday during normal business hours (Monday-Thursday 1pm-9pm, Fridays 1pm-7pm, Saturdays 9am-1pm)
SPECIAL TVPW RATE $135/mo
TEAM/GROUP Training Sessions
This program provides group training at RedLine's facility, providing top-notch instruction at a very affordable cost. A 4-week commitment is required to reserve a specific date and time with Redline's experienced staff of trainers and coaches. Payment is made in advance for the 4-week commitment on day of first team training session. FREE initial team athletic evaluation to establish baseline metrics for your athletes…Redline's version of a mini-combine:
* Push Ups
* Pull Ups
* Vertical Jump
* Broad Jump
* 30-Second Cone Hop
* 5-10-5 (Both Sides)
* 10-Yard Burst
* L-Run
TVPW Rate - $10 per Athlete, Minimum of 10 Athletes/Team per session
Individual 1:1 Private Football Lessons
Redline also provides individual 1:1 football instruction from their stable of football coaches and trainers. Work on: Passing, Receiving, Blocking, Defense and more.
* One-hour or half-hour private lessons at reasonable rates
* Packs of 5, 10, or 20 private lessons available
If interested, please call Redline Athletics at (951) 719-3842 to have one of their football coaches get back to you with their respective private instruction schedules and package rates.
For a print-friendly version of these special rates/programs, click here.
For more information, please visit RedLine's website. Follow RedLine Athletics on Facebook.